To me, the perfect cake is all about texture, flavor and dimension. I like my desserts to have both subtle and bold flavors that go beyond just sweet and sugary. As far as texture, it's the balance of a fluffy with a bite.
Most importantly, this cake- like all my favorite desserts- strikes the perfect balance between familiar yet new. It draws on traditional methods and flavors you'd see a cake, like creaming butter and sugar, but has a few surprises in there that will make you go "wait…what is that flavor?"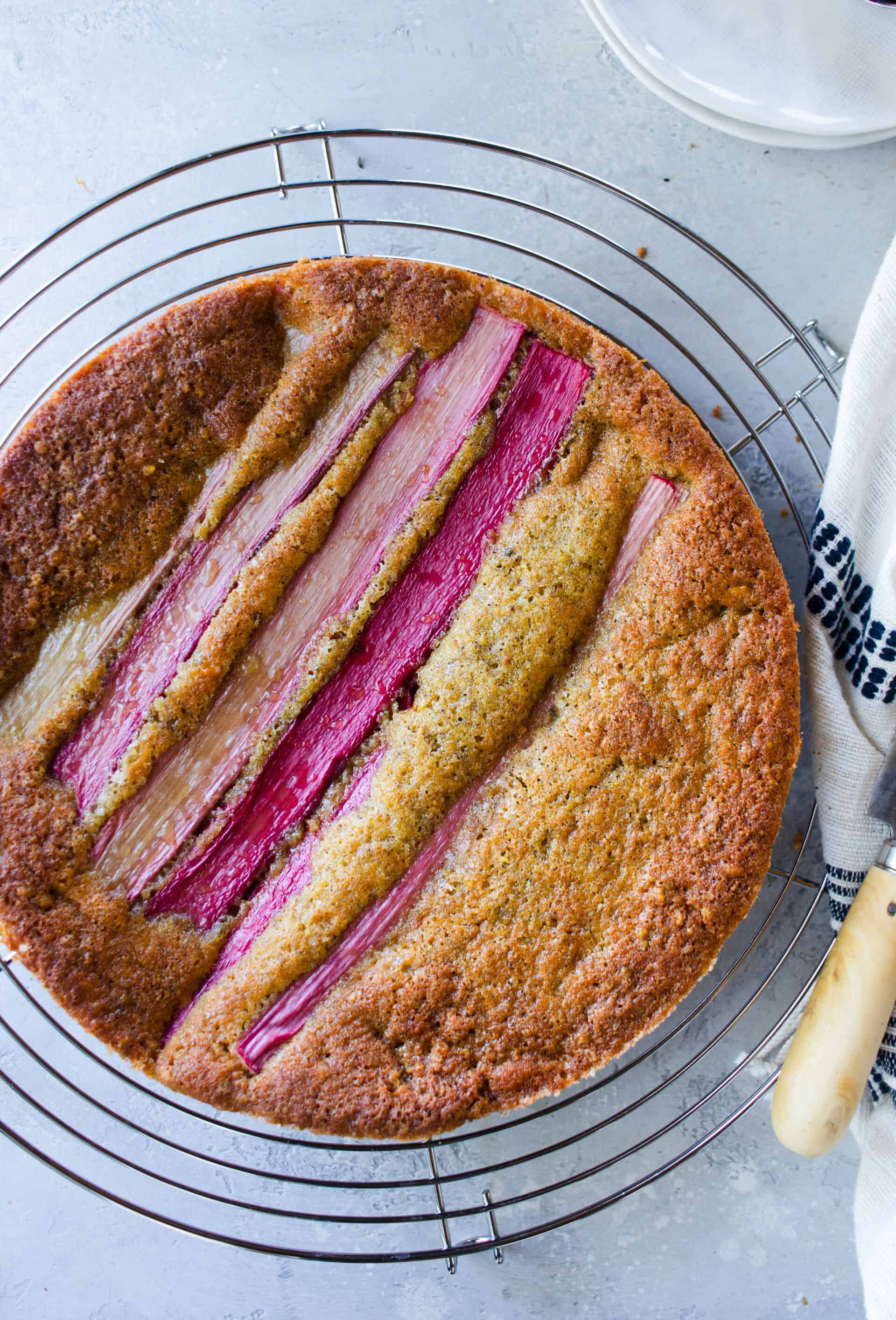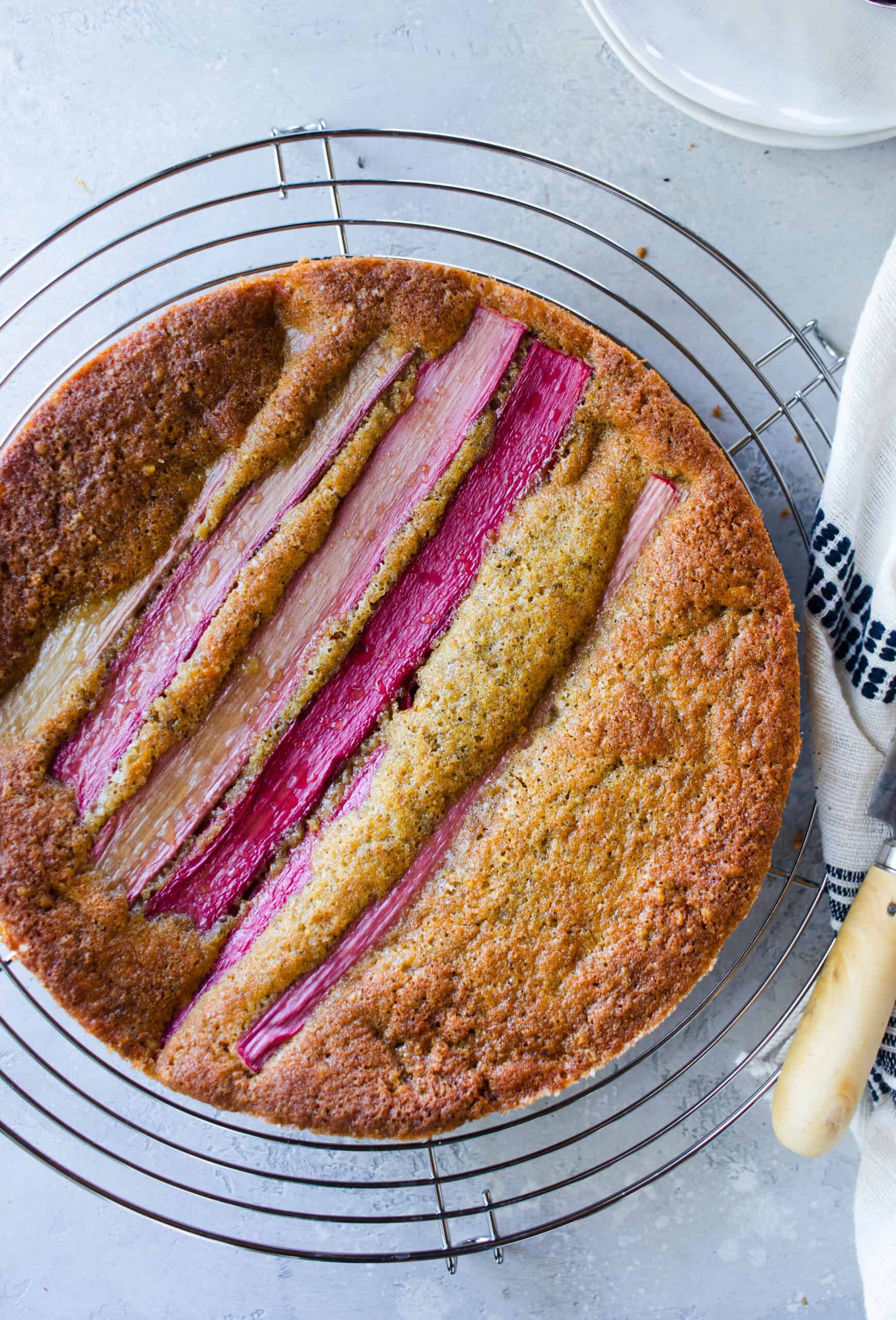 Pistachio Rhubarb Cake
2/3

cup

pistachios

1

stick unsalted butter

,

at room temperature (reserve 1/2 tablespoon to butter the pan)

1/4

cup

white sugar

,

50g

1/4

cup

brown sugar

,

50g

2/3

cup

whole wheat pastry flour or AP flour

,

82g

1/2

teaspoon

kosher salt

1/2

teaspoon

baking soda

1/2

teaspoon

baking powder

1/2

teaspoon

cardamom

1

teaspoon

vanilla extract

2

eggs

Zest of 1 lemon

1/3

cup

2% or higher fat content greek yogurt or skyr

,

75g

3

stalks rhubarb for top

1

tablespoon

turbinado sugar or white sugar

,

,for sprinkling on top
Preheat oven to 375. Place pistachios on a baking sheet. Bake until fragrant and toasted, about 7 minutes. Remove and set aside to cool.

Place cooled pistachios in food processor and grind into a coarse flour. Add whole wheat pastry flour, salt, baking soda, baking powder, and cardamom and pulse to combine.

In standing mixer or large bowl, cream butter with white sugar and brown sugar until light and fluffy, about 3 minutes. Add in eggs, one at a time. Use spatula to get any excess butter on the sides of the bowl to help make sure the eggs are well incorporated into the mixture.

Add in vanilla extract, lemon zest, and yogurt. Mix to combine.

Add in flour. mixture in two increments, mixing after each one to combine.

Pour batter into 8" cake pan- it will be quite thick.

Place rhubarb gently on top and sprinkle with turbinado sugar.

Bake 25-30 minutes at 375, until a toothpick comes out clean.