Squash blossoms have been something I've eyed for a while… but never bought because I didn't know what to do with them. Thankfully @feedtheswimmers inspired me to get them and try them out. Turns out I've been SERIOUSLY missing out. They are super easy to use and make delicious!
This recipe is a perfect appetizer or side that is quick and minimal: only 3 ingredients in this batter: chickpea flour, seltzer, & parmesan. Chickpea flour makes this grain and gluten free and adds more protein. Parmesan just makes everything better (side note: @feedtheswimmers used ricotta and stuffed the blossoms with it- I also loved this, but found this way easier and less wasteful, as I had a lot of leftover ricotta).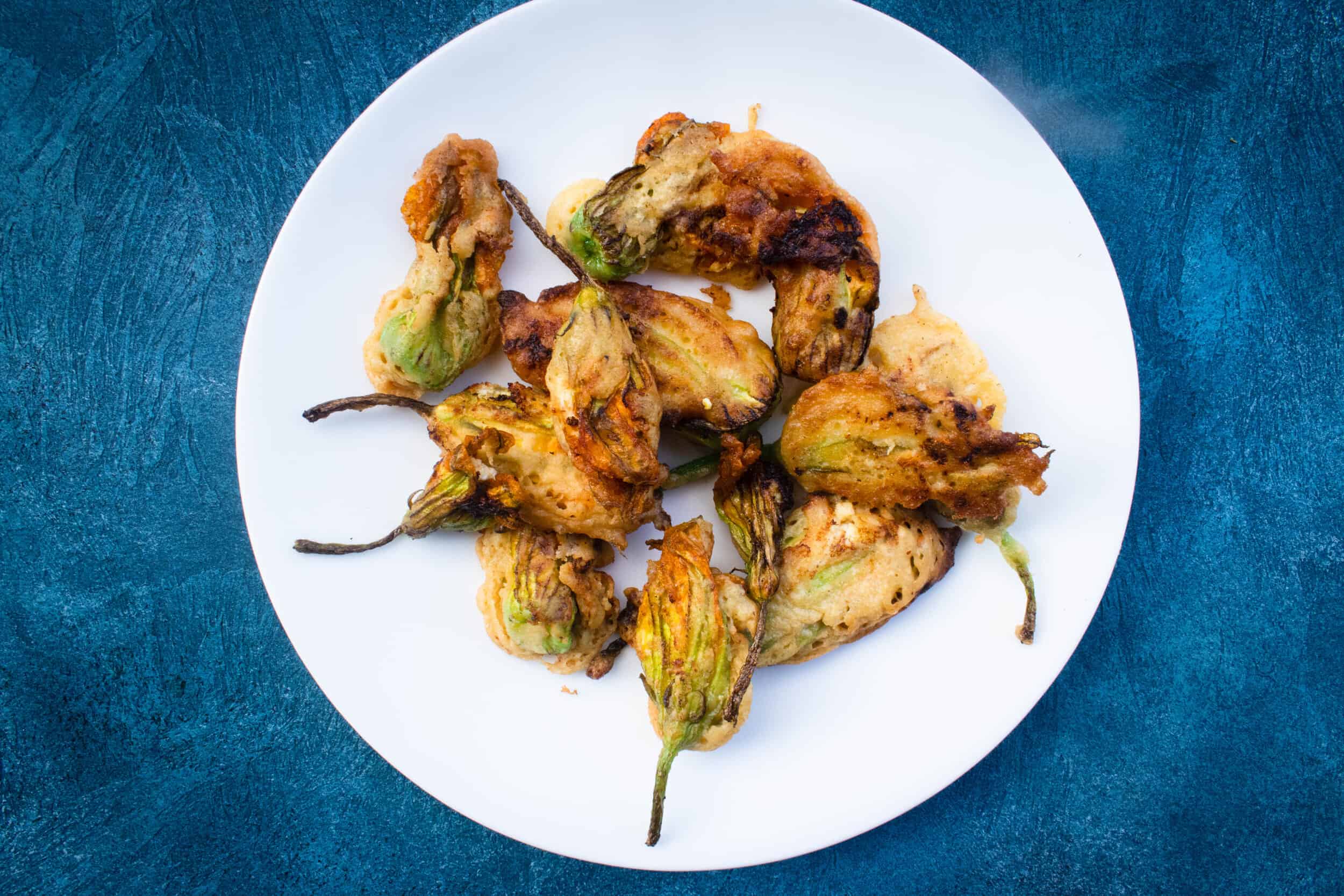 Fried Parmesan Squash Blossoms (gluten and grain-free)
1

pint

squash blossoms

,

cleaned (double check for bugs- I've found a few- just wipe delicately with a paper towel and check the inside)

1/4

cup

chickpea flour

1/4

cup

seltzer water

,

(plain flavor)

1/4

cup

grated parmesan

,

omit for paleo/dairy-free

pinch

of sea salt
Combine chickpea flour, seltzer, parmesan, and sea salt in medium bowl.

Heat a large skillet over medium high heat and generously coat bottom of pan with oil. Have some paper towels next to the skillet ready for you to place the finished squash blossoms.

Dip blossoms in batter and then pan fry in oil for about 2 minutes/side. Place on paper towels to soak up any excess oil. Eat immediately (it won't be hard- Matt and I ate this entire plate within minutes. And I immediately wished I had more).

While these are best eaten right away because they lose their crispiness quickly, you can place the first batch in the oven at 350 for about 10 minutes while finishing up a second batch to keep them as crispy as possible.