I've been a bit of a cooking rut for the past month or so- part of it is just due to time and stress. So I've been getting back into the swing of things with some recipes that are satisfying but don't take a whole lot of time to make.
If you find yourself in the same boat and need some inspiration, this shakshuka is a perfect entry point!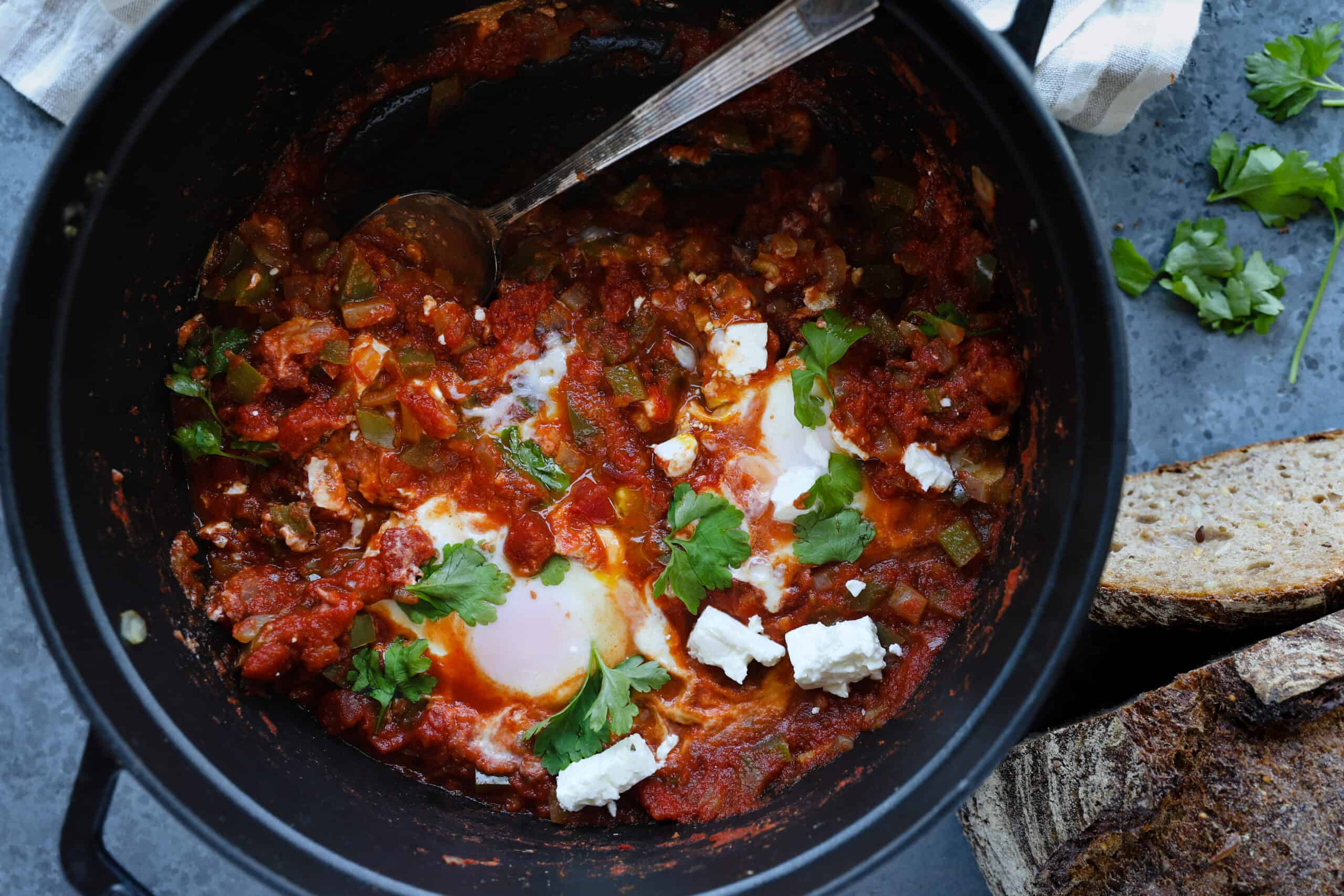 Easy and Healthy Shakshuka for Two
2

tablespoons

extra virgin olive oil

1

yellow onion

,

diced

1

green pepper

,

diced

1

red pepper

,

diced

2

garlic cloves

,

crushed

1

teaspoon

cumin

1

teaspoon

paprika

1/2

teaspoon

coriander

1

28- oz can

diced tomatoes

4

eggs

fresh herbs

,

cilantro, basil, for garnsih

good crusty bread

,

for side
Heat a 4 quart pot over medium heat. Add in oil, onions and peppers and saute until just beginning to brown, about 5 minutes. Stir occasionally and season with salt.

Add in garlic cloves, cumin, paprika, and coriander and continue to saute an additional minute.

Add in diced tomatoes. Cover and let simmer for 15 minutes to build in flavor.

Create a small divet with the back of a large spoon for each egg. Crack in the egg gently and cover the pot. Simmer, covered, until the egg whites have just set and are no longer tranluscent, about 5-10 minutes. I've noticed a huge variation depending on the pot, stovetop, and heat, so continue to check somewhat frequently as the texture of the eggs is key!

Serve with herbs and fresh bread.