Ever since I made this parmesan broth last week- a broth that is infused with the rinds of parmesan plus aromatics like fresh rosemary, thyme, and peppercorns that is full of flavor- I've been finding ways to use it. I love this recipe for its simplicity in ingredients and steps. The leeks are infused with a strong parmesan flavor, so if you're a parmesan lover, you'll be all about this!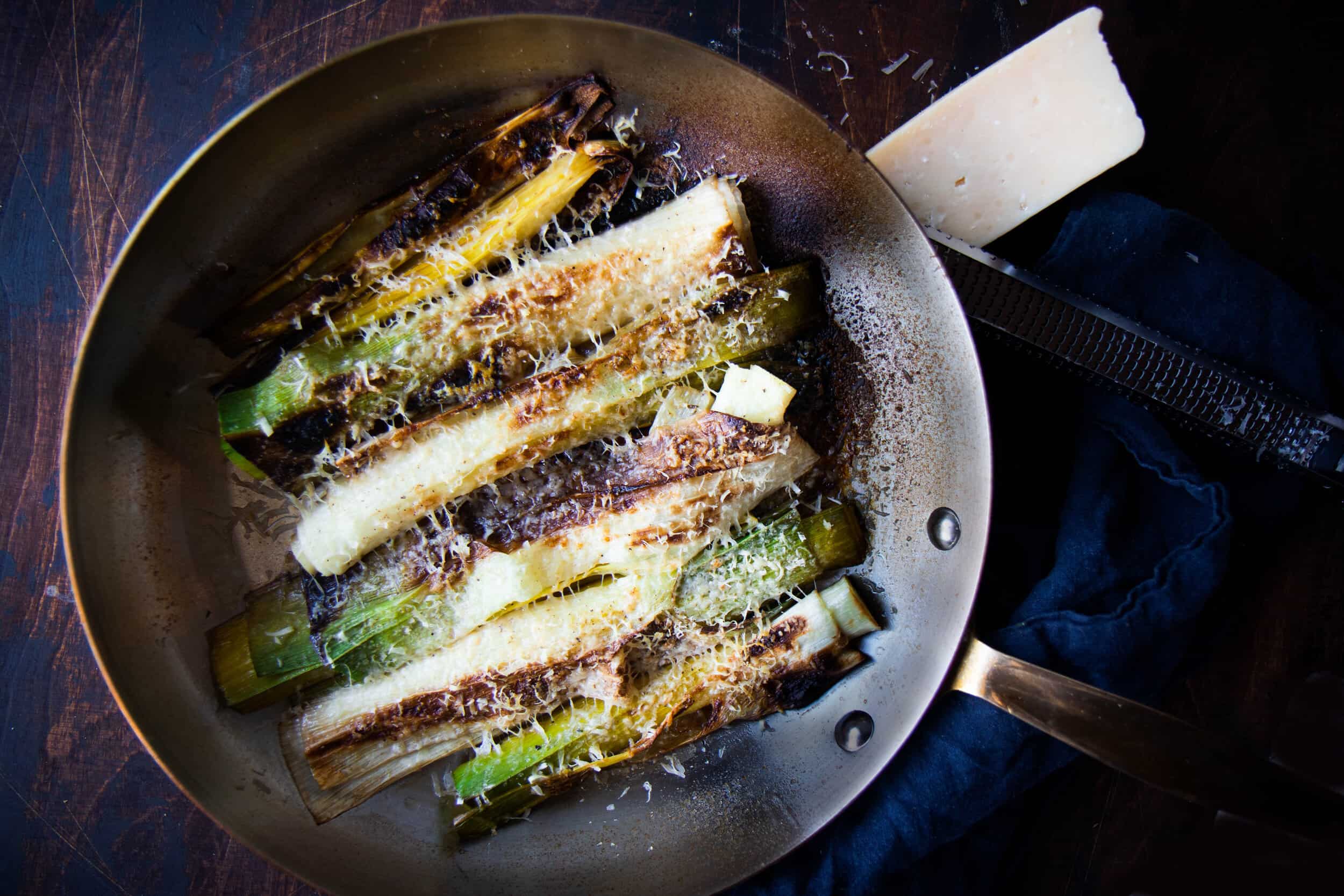 Parmesan Braised Leeks
5

leeks

extra virgin olive oil

1/2

cup

parmesan broth (from NY Times),

(This is a bit of a process, so you can also use white wine, which is what the original recipes calls for)

1

ounce

freshly grated parmesan
Cut off the ends (both dark green ends and white bulb) of the leeks and split in half lengthwise. You can remove the grit off of the leeks by placing leeks in a bowl of cold water for 5 minutes to remove grit. Remove from cold water and rinse to remove any other excess grit.

Heat a medium broil-proof skillet over low-medium heat and add oil. Place leeks down, cutside up and saute until brown, about 2-3 minutes. Flip leeks over and brown other side for 2-3 minutes.

Add in parmesan broth and bring heat up to a medium. Once the mixture is bubbling somewhat vigorously, lower heat to a simmer. Simmer until the majority of the liquid has been reduced/evaporated and leeks are tender, about 15 minutes. During this time, preheat broiler.

Top with parmesan and place in broiler until cheese is fully melted and lightly browned, about 2 minutes.