Another super easy weeknight dinner recipe- one pan and super quick because you can infuse a lot of flavor into shrimp quickly. While I created this recipe really just focusing on some of my favorite spices that go well together rather than a specific type of cuisine, if I had to try to categorize these shrimp, I'd say they have a bit of a Cajun feel.
If you want to make a full meal, cook up some white rice and saute up some some asparagus and zucchini in just a touch of olive oil and salt because they both cook very quickly. I do this before cooking the shrimp so the shrimp is the freshest part.
This recipe is also a quick and easy way to add shrimp/protein to a salad. Make on the spot or the day before and add to any salad of your choice.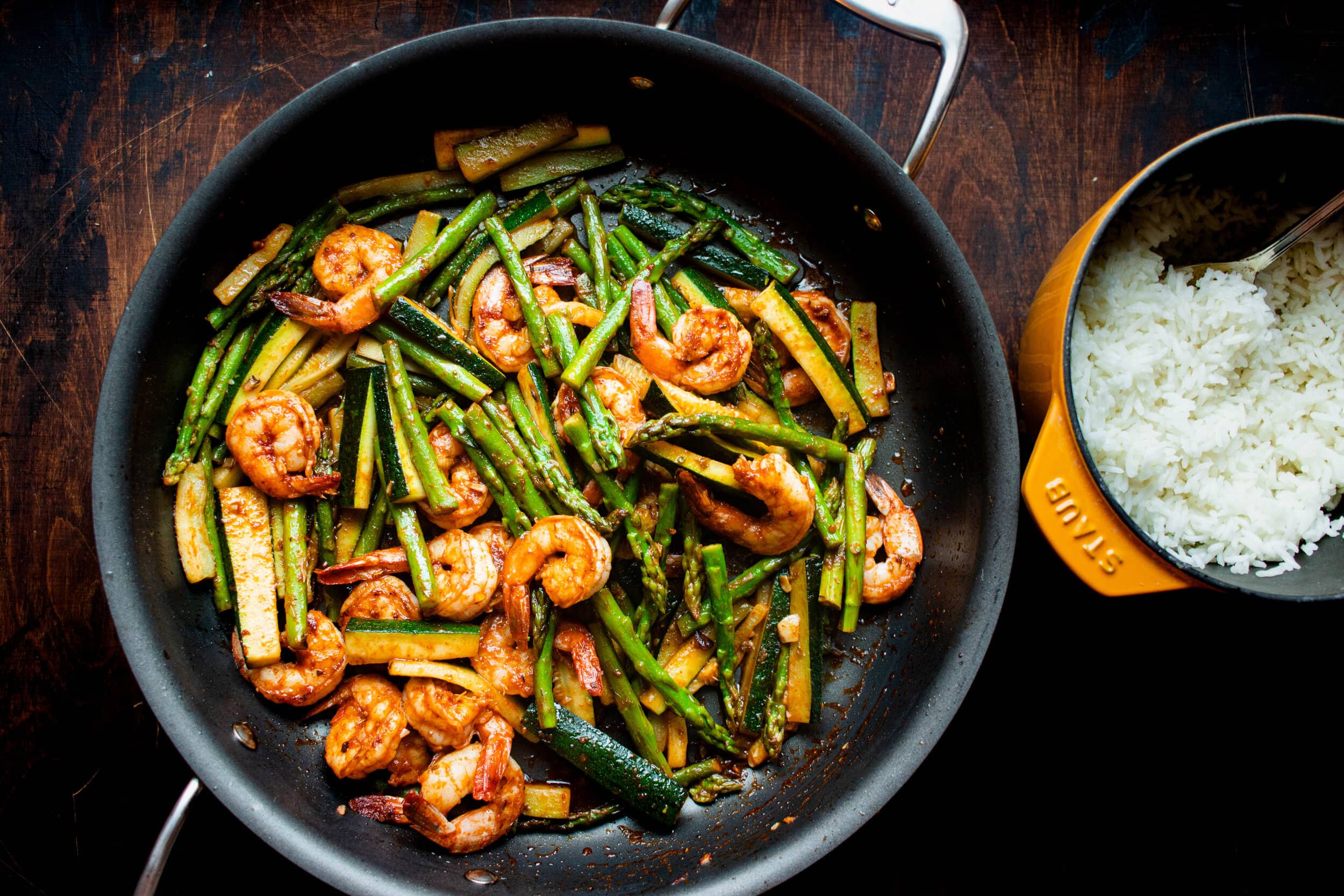 Easiest Weeknight Cajun-ish Spiced Shrimp
Difficulty Level: 2
1/2

pound

shrimp

2

garlic cloves

,

minced

1/2

teaspoon

smoked paprika

1/2

teaspoon

chili powder

1/4

teaspoon

cumin

1/2

teaspoon

salt

1/2

teaspoon

oregano

Optional: a bit of red chili flakes

,

(for spice)

2

teaspoons

tomato paste

1-2

tablespoons

olive oil

Optional: squeeze of lime at the end
Add olive oil to a large skillet over low to medium heat.

Add in all the spices and tomato paste and saute until dark brown, about 1 minute.

Add in shrimp; let shrimp sit, stirring just a bit but not much, for about 2-3 minutes, until opaque and white on the side touching the pan. Flip and cook until shrimp are fully cooked and opaque, about an additional 2 minutes.