After I tested out my old Chicken Tinga recipe a while back, I was brainstorming ideas of ways to repurpose it. These tostadas are so good you'll be redefining your concept of leftovers.
This delicious meal couldn't get any easier- fill tortillas with the chicken and cheese and then bake at 425 until light brown and crispy (about 10-15 minutes depending on the tortilla). Serve with avocado or guac and sour cream on the side. P.S. Make more than you think you'll want. Trust me. You'll eat them all.
I'm planning on making these soon and will post in my stories a quick step by step so keep an eye out for this one!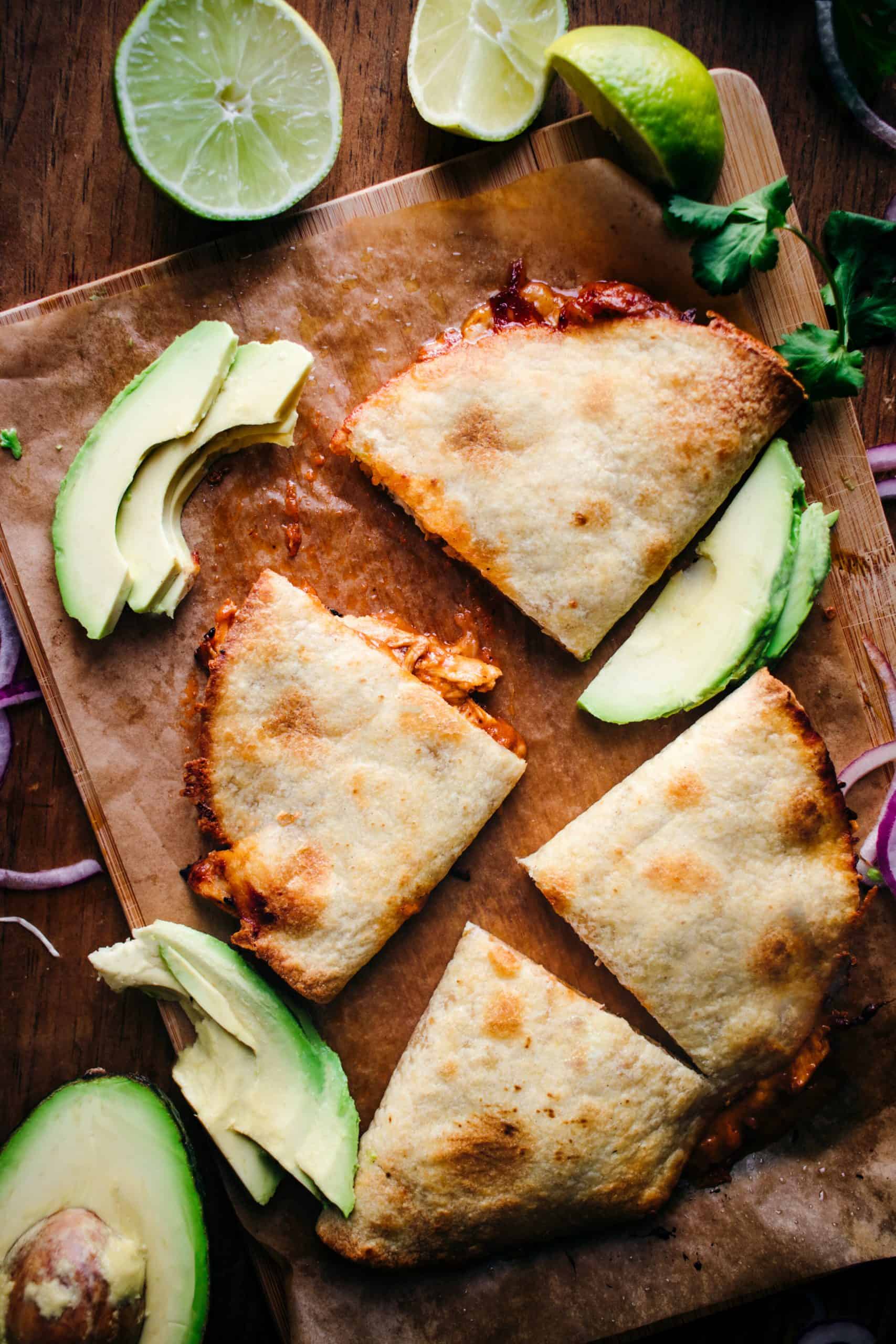 Chicken Tinga Tostadas
Recipe amounts are loose here! I recommend eyeballing a bit here too.
Oil or oil spray

2

per person

Tortillas:

1/4

cup per tortilla

Leftover Chicken Tinga

1/4

cup per tortilla

Shredded Mexican cheese

1/4

cup per person

Avocado or guac

,

on the side (optional)

2

tablespoon per person

Sourcream

,

on the side (optional)
Preheat oven to 425.

Place tortillas in microwave for 20 seconds. This will make them more malleable.

Rub one side of each tortilla with a bit of oil or spray with oil and lightly spread it around on the one side.

Place tortillas on a baking sheet lined with parchment paper with the oiled side DOWN (on the outside). Place 1-2 tablespoons of cheese on one half of the tortilla, then add the chicken, then add more (1-2 tablespoons) cheese. Fold tortilla over to make a half moon. Repeat with other tortillas.

Bake tortillas for a total of about 10-12 minutes (I've noticed a big difference in time depending on the oven, so check at 10 and then see), flipping tortillas halfway through at 5 minutes, until brown on both sides. Eat immediately.