It's been a long time coming for this recipe- if you've followed my stories, you may have picked up that these were in about 75% of my salads for the last month or so. They add the perfect pop of flavor and crunch. Even though they have a quite robust and strong flavor, they seem to go with almost anything I've added them to.
The best part: they take about 5 minutes to make (okay 15 if you count the time in the oven) and you can use them throughout the week as you want. They're also a great snack in addition to salad topping!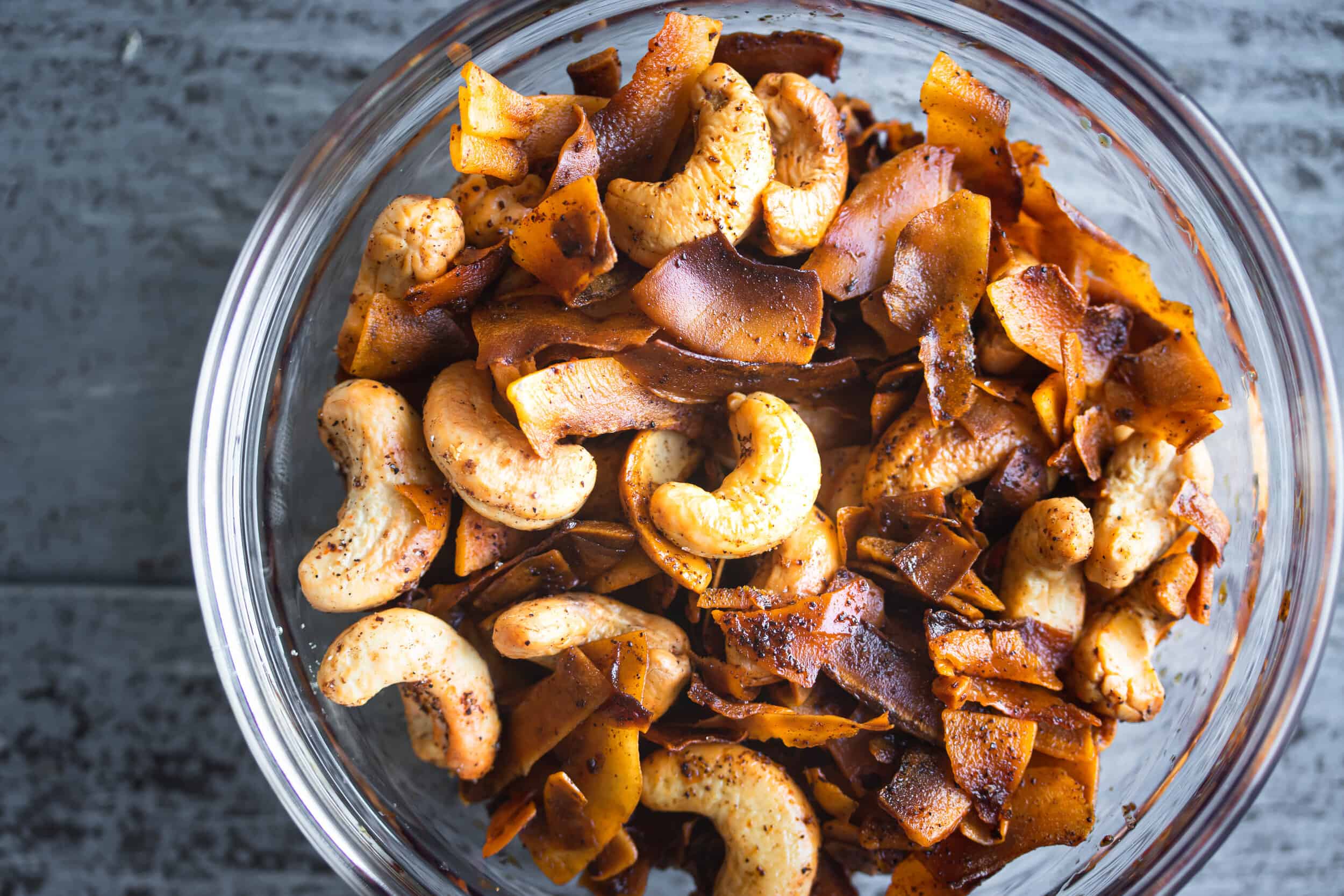 Chili Spiced Cashews & Coconut
1/2

cup

cashews

1/2

cup

unsweetened coconut flakes

,

(the large ones)

1/2

teaspoon

chili powder

1/2

teaspoon

coconut sugar or brown sugar

1/4

teaspoon

paprika

1/2

teaspoon

sea salt

1

tablespoon

coconut oil
Preheat oven to 375.

Place cashews and coconut in a medium bowl. Sprinkle in chili powder, coconut sugar, paprika, and salt. Toss to distribute. Pour in coconut oil and toss again to evenly coat the cashews and coconut.

Bake for 6-7 minutes, until coconut and cashews are light brown. Store in an airtight container for up to 2 weeks.