For me, this salad is all about celebrating what's at the market. It's intentionally simple. There's no salad dressing. There's no bells or whistles. Just extra virgin olive oil and flaky salt. When produce is at its peak, that's all it needs.
The inspiration of this dish came from my desire to just eat all of this fruit plain and raw- to be honest, I basically still am, but it's just disguised through a salad. Creamy burrata cuts through the sweetness of the fruit, as does just a bit of basil – these two essential ingredients take this from a potentially sweet dish to a savory one.
As always with my salads, quantities are very much to you and are just suggestions. If you can't find apricots, any stonefruit would work beautifully in this recipe!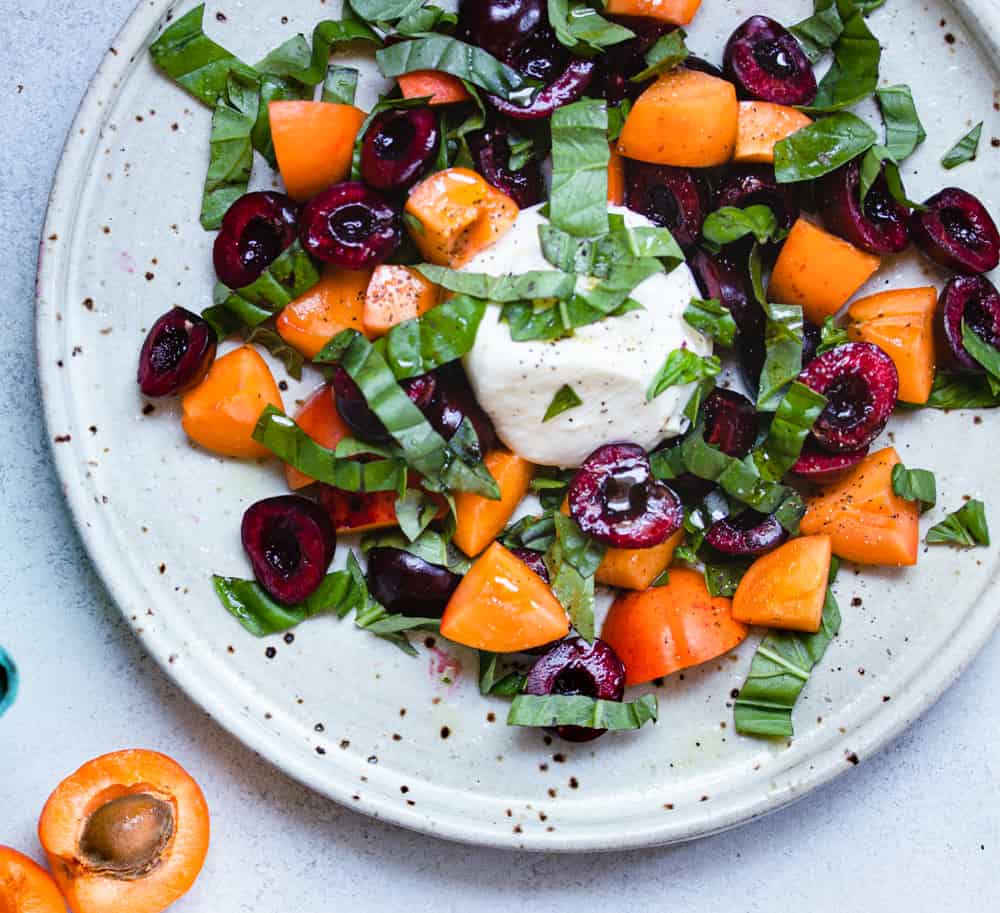 Apricot, Cherry, & Burrata Salad
3

small apricots

,

, sliced into quarters (the size of these can really vary, so you may need more or less- for 2 large salads, you want about 1 cup largely diced apricots

1

cup

cherries

,

,pitted and halved

4

ounces

burrata

1/4

cup

freshly chopped basil

flaky sea salt

,

, to taste

freshly cracked pepper,

,

, to taste

drizzled on top

your bestest extra virgin olive oil
1. Chop up cherries and apricots.

2. Place burrata in the middle of a serving dish and then arrange cherries and apricots around/on top of burrata.

3. Top with basil, sea salt, pepper, and olive oil. Serve immediately.