Still all about the citrus, but branching out beyond oranges with some grapefruit. Its tart flavor works perfectly in creating thus refreshing yet balanced salad. Don't underestimate the power of a changing up your greens as a base- butter lettuce's mellow yet smooth texture makes it the perfect supporter to the stars of the show.
The creamy: avocado and to a lesser degree, butter lettuce
The salty: prosciutto, blanched toasted almonds
The tart: the grapefruit
The sweet: the grapefruit, white balsamic vinaigrette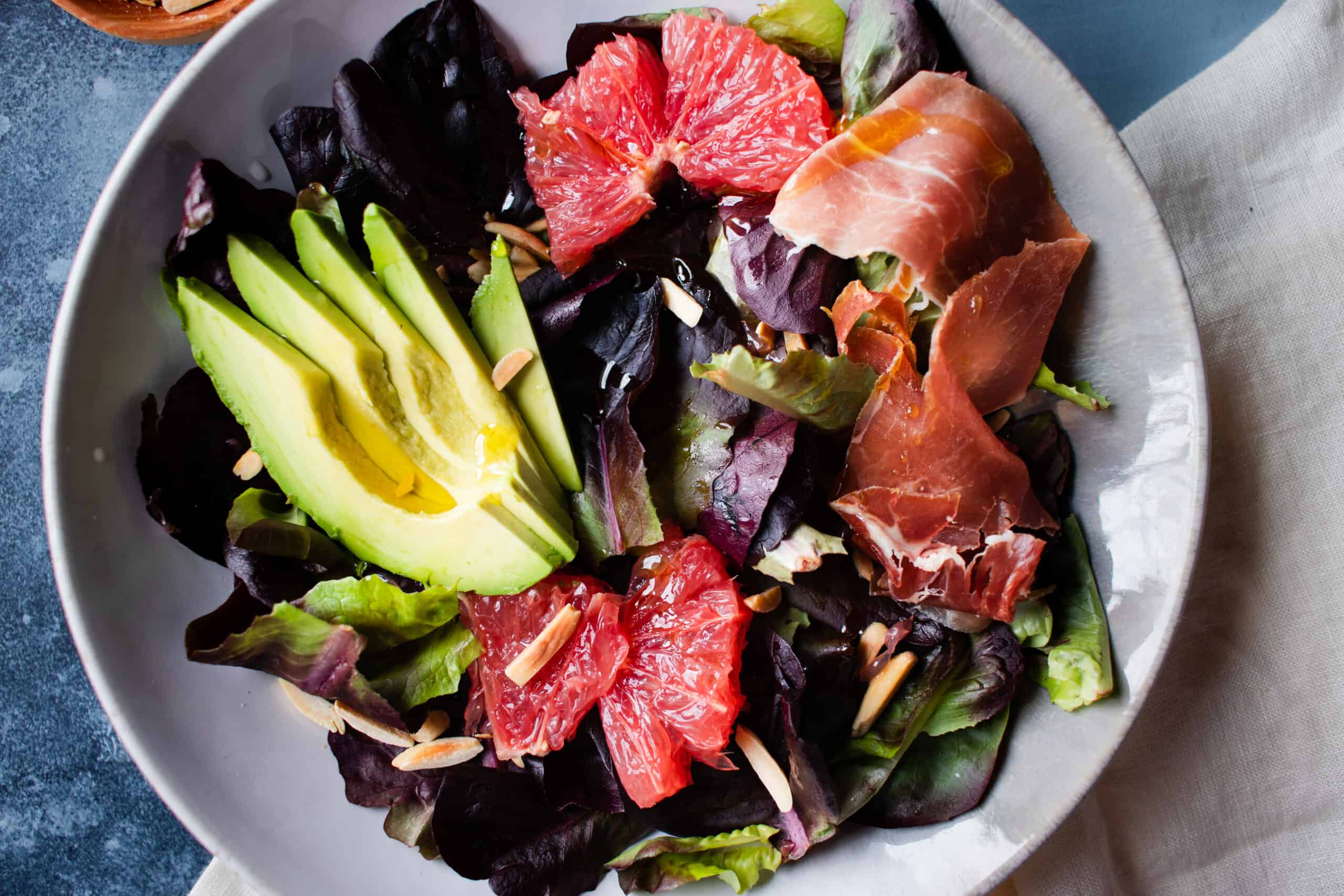 Avocado, Grapefruit & Prosciutto Salad
Difficulty Level: 1. Makes 1 Monster Salad or 2 Regular Ones. As always… quantities are really just suggestions. You do you.
1

grapefruit

,

supremed (peeled and cut into segments)

1

avocado

,

sliced thinly

2

tablespoons

small handful blanched almonds

3-4

cups

lightly butter lettuce

4-5

strips prosciutto

White Balsamic Vinaigrette

, see my recipe here
Toast the almonds: Preheat oven to 375. Place almonds on a baking sheet. Bake for 6-7 minutes, until lightly brown and fragrant.

Mix and serve: Place butter lettuce in a large bowl. Add dressing and toss. Place in serving bowl/plate. Top with avocado, grapefruit, prosciutto, and almonds.