Ever make a recipe and wonder why you haven't been making this for years? For me, that's this one. I made this last week and immediately was blown away. Roasting concentrates flavor and balsamic adds a touch of complexity.
Since then, I obsessively tried roasting at different temps and times to find the perfect match. While you can't really go wrong, I found a low and slow heat worked best to keep the strawberries just a bit plump and not release water too quickly.
I made this with a vanilla buttermilk panna cotta- a recipe I need to test one more time to finalize- and one thing is clear: a creamy, luxurious, and rich dessert pairs perfectly with these strawberries. A quicker option? Skyr, yogurt or ice cream.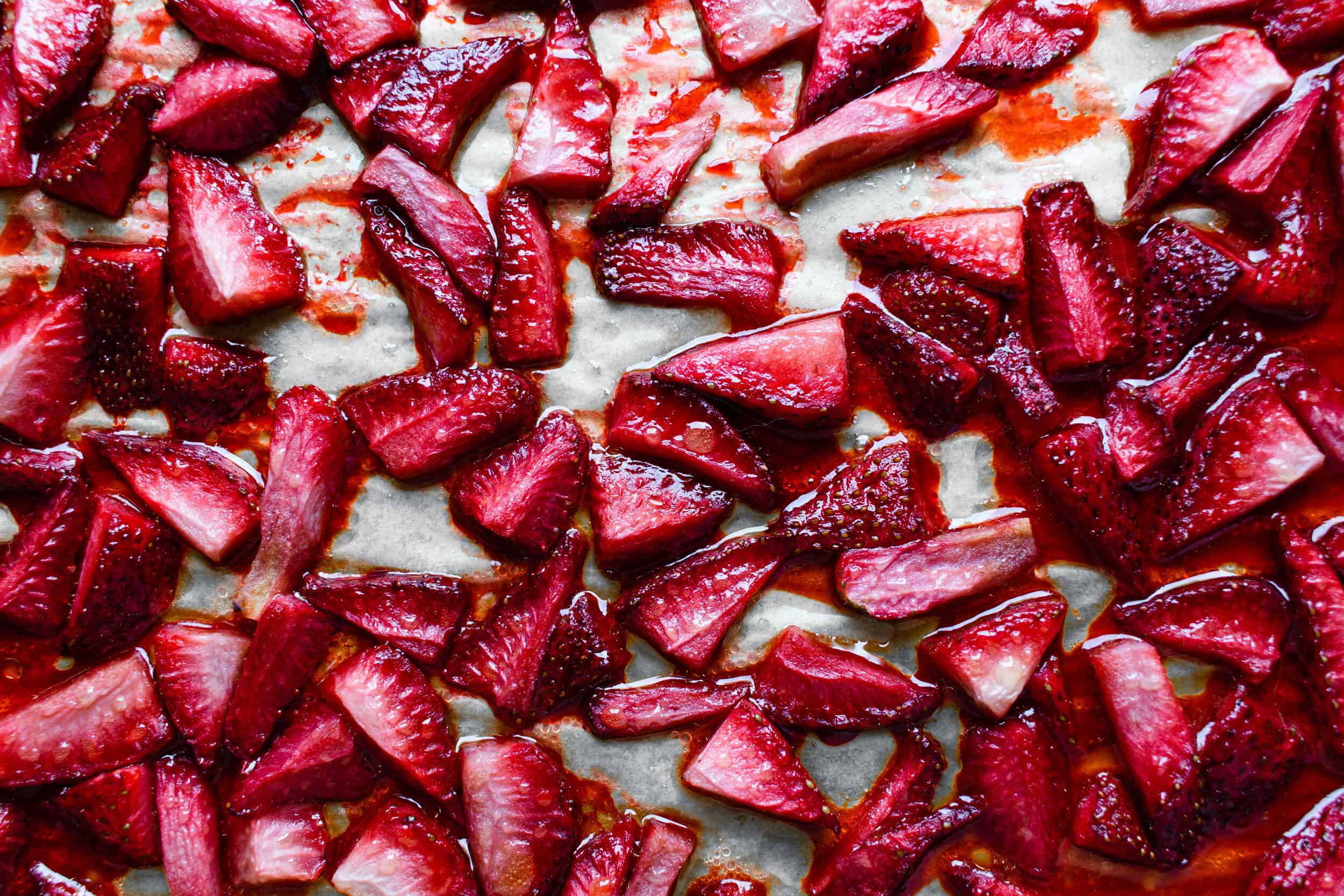 Simple Roasted Strawberries
1

pound

strawberries

,

sliced

1/2

tablespoon

honey

1/4

teaspoon

balsamic vinegar

1/2

tablespoon

extra virgin olive oil

pinch

kosher salt
Preheat oven to 350. Line a baking sheet with parchment paper.

Toss strawberries in honey, balsamic, and olive oil. Spread onto baking sheet. Bake until they are quite soft and a bilted and the juice they have released has become syrupy, about 30-40 minutes (the time here is very generous- you really can't go wrong).

Store in airtight container in fridge. Good for at least a few days (tbh mine have never lasted longer).