If you're looking for a fun and easy cookie to bake, but with a surprising twist- this is it. Im always looking for ways to spin off of a traditional recipe, so I was immediately intrigued by this peanut butter miso cookie by @kchambrot that had great reviews on @nytcooking.
I found this unusual recipe when looking for other ways to use miso, since I know a number of you made my miso salmon, so here's another way to use it! The miso may sound odd- and I'll admit- I didn't tell Matt what these were until after he ate one and loved it- but it adds a salty umami flavor that compliments the peanut butter.
I've topped them with sesame seeds for some flare and nod to the miso flavors.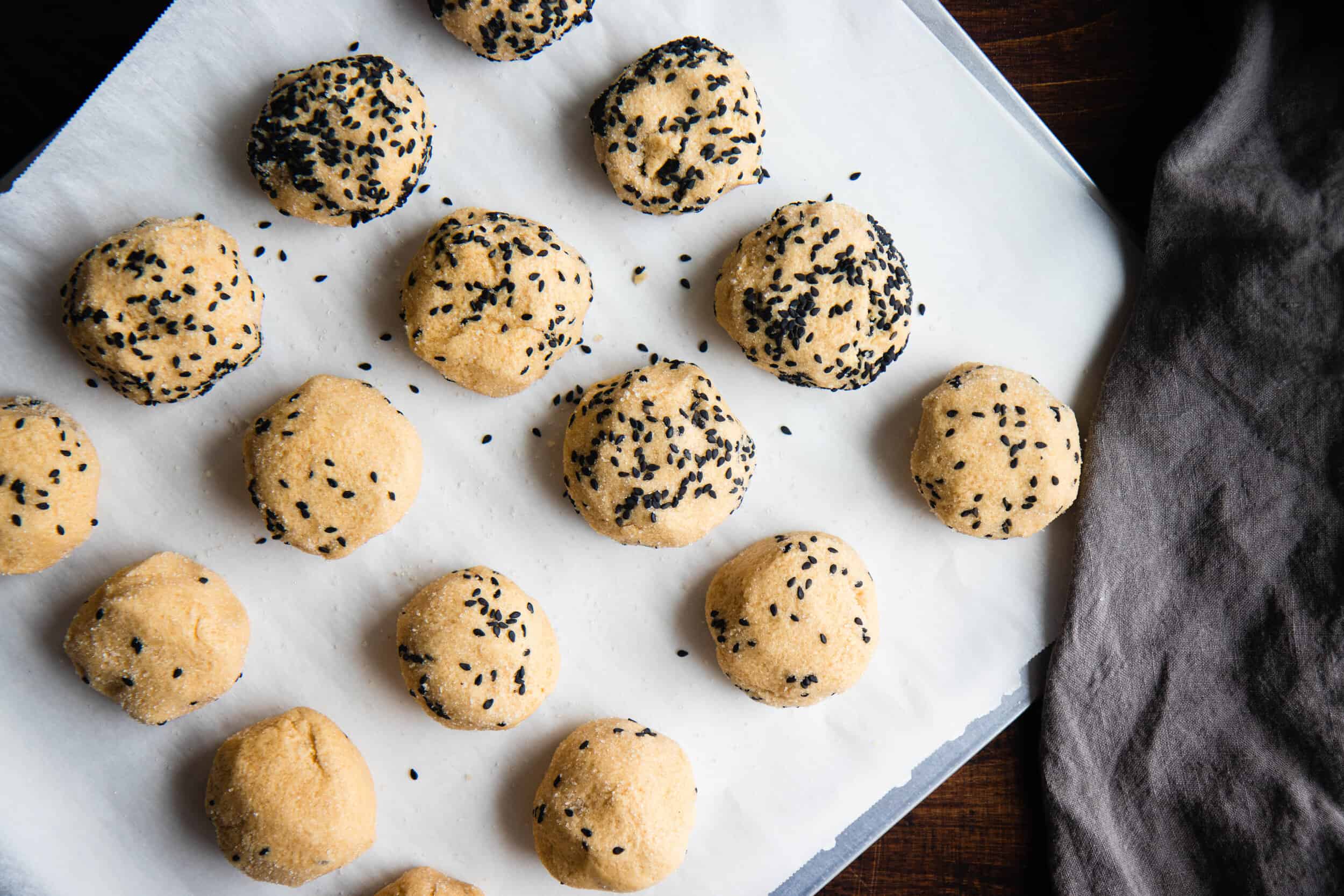 Peanut Butter Miso Cookies
See the full recipe here on NY Times Cooking.
The only changes I made here were…
Adding black sesame to the outer sugar mixture to coat the cookies in before baking. It adds some color and texture. you could easily use white sesame seeds too.