This has been one of my favorite combinations of flavors for salads this month. I tried it once in early August and found myself craving it almost every week. It just feels so summery and bight. Juicy and sweet watermelon and tomato work perfectly with the smoky and spicy chicken. This salad is the perfect excuse for me to buy all the different types of watermelon (this salad in the pic used a yellow watermelon) and tomatoes (go for different colors!) at the market.
I've done this with both my basic lemon vinaigrette and basil vinaigrette; both are great, but I think the lemon really makes these flavors pop.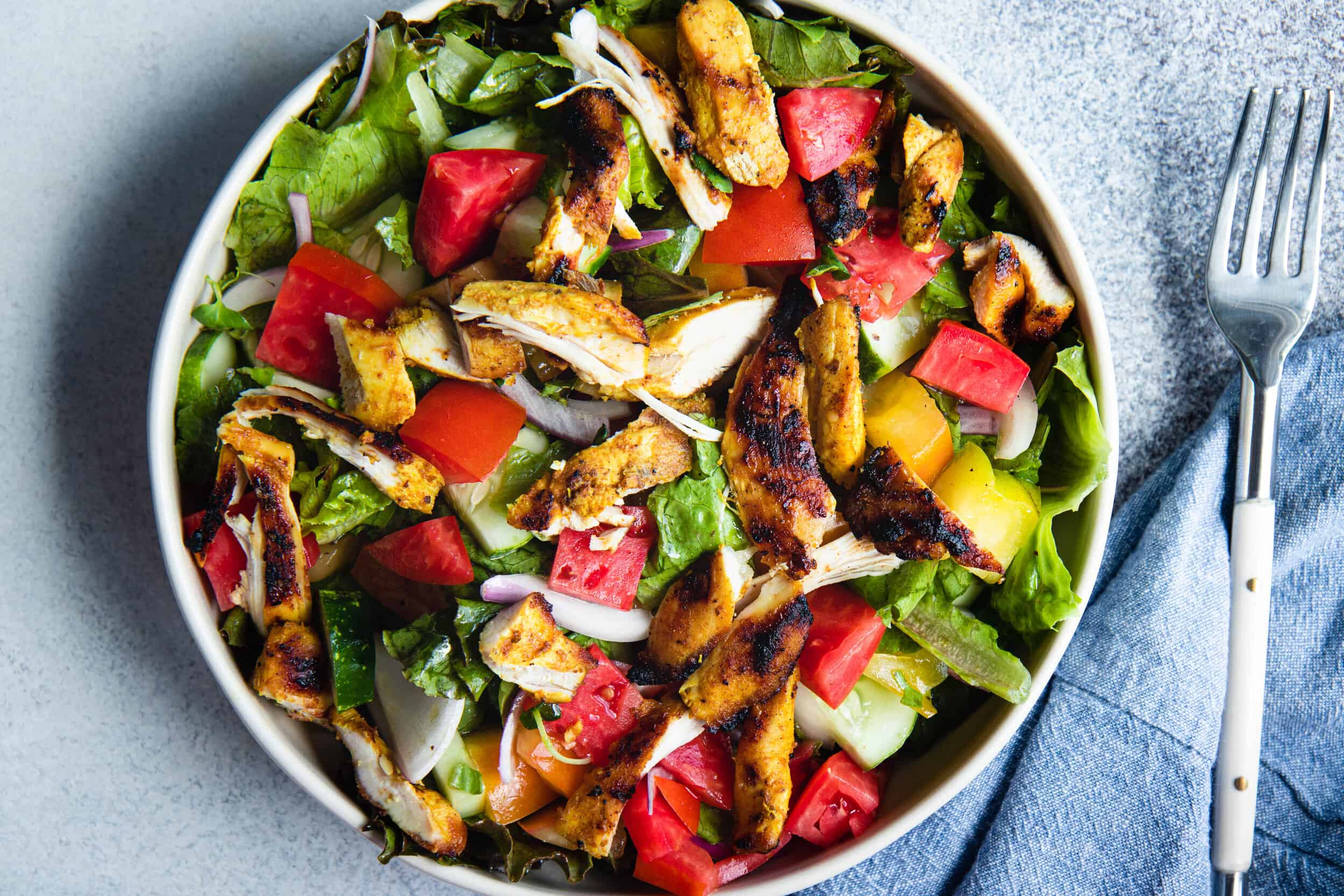 Tomato & Watermelon Chicken Shawarma Monster Salad
As always… quantities are really just suggestions. You do you.
Ingredients
1/2

cup

diced watermelon

about 1/8 watermelon

1/2

cup

diced heirloom tomato

about 1 small tomato or 1/2 large

2

tablespoons

sliced red onion

about 1/8 red onion

1/2

cup

diced cucumber

about 1 small cucumber or 1/2 large

4

cups

leafy lettuce like romaine

chicken shawarma

see here

lemon vinaigrette

see here or basil vinaigrette (see here)
Instructions
Toss everything together in a large bowl. Normally I like to do this in a really big bowl, putting all the items on the bottom and lettuce on top.

Add the dressing and toss. Transfer to whatever bowl you plan to eat out of- all the good stuff (tomato, watermelon) will naturally go to the top.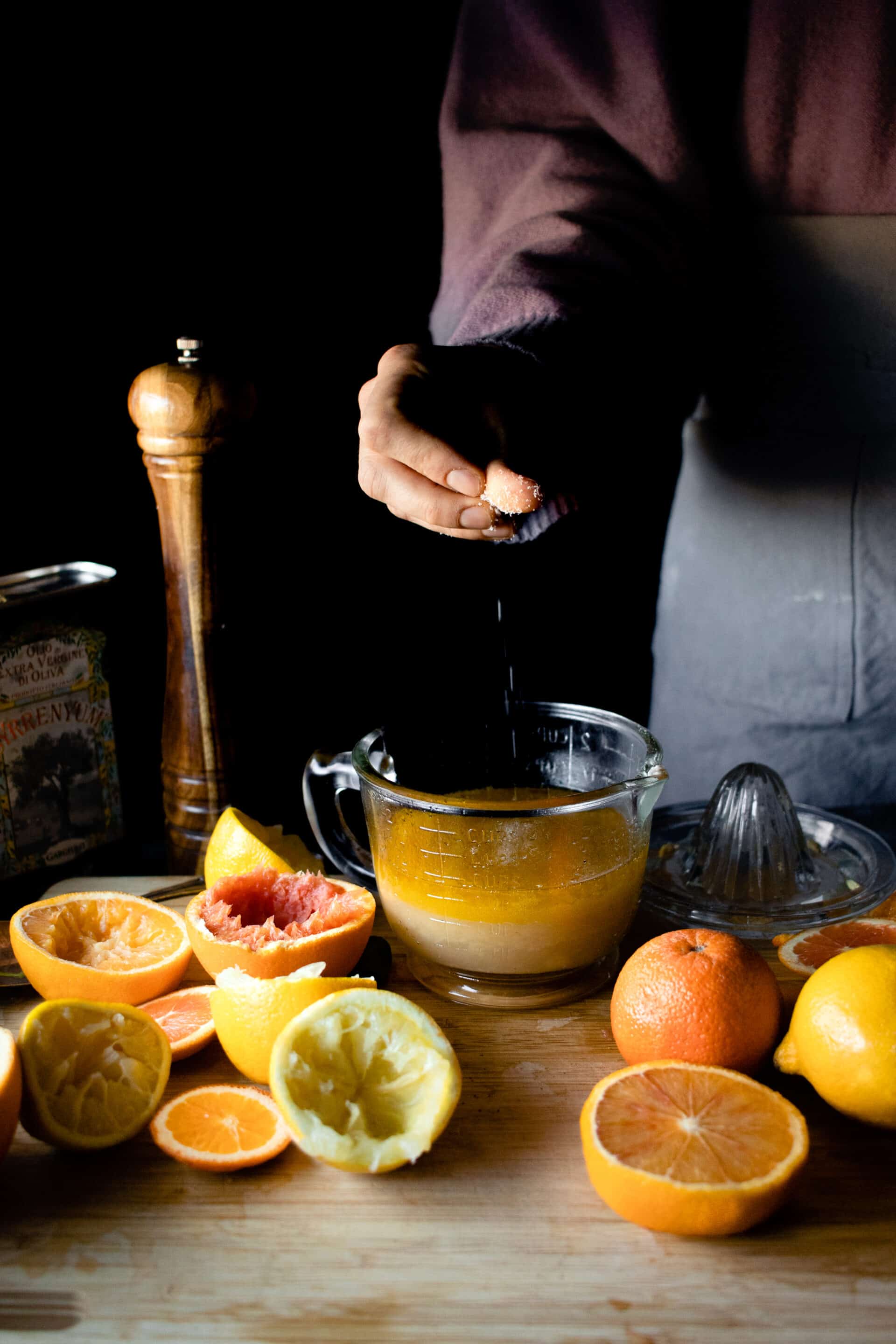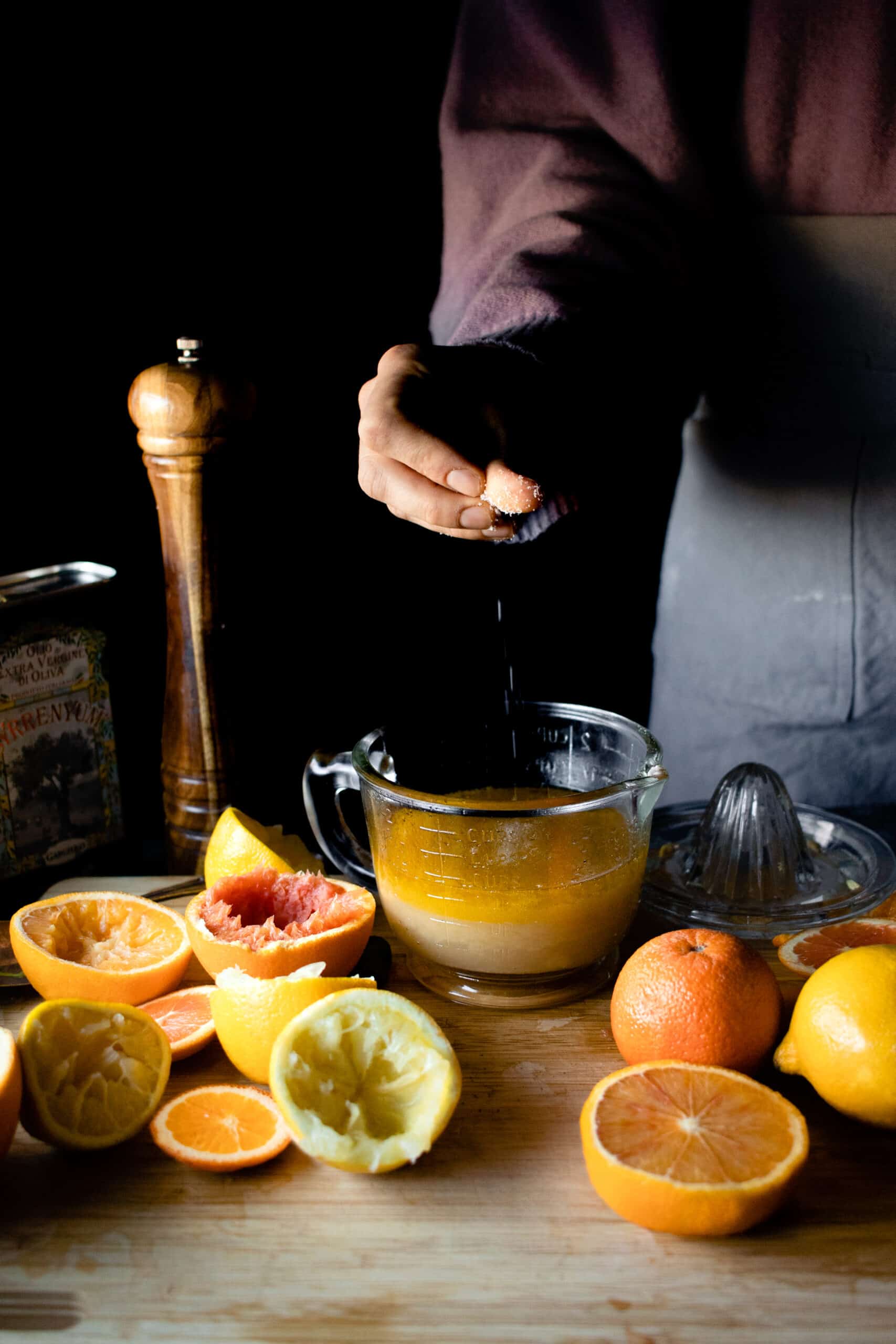 Easiest Lemon Vinaigrette
You can easily double or triple this! It lasts for a good week in the fridge.
Ingredients
Lemon Dressing
2 ounces

fresh lemon juice

(about 1 large lemon or 2 small)

4

tablespoons (4 oz)

extra virgin olive oil

1/2

teaspoon

sea salt

or to taste

Pepper

1

teaspoon (8g)

honey
Instructions
Combine all ingredients in a bowl or jar and whisk with a fork until oil is fully incorporated.

Store in an airtight container in the fridge.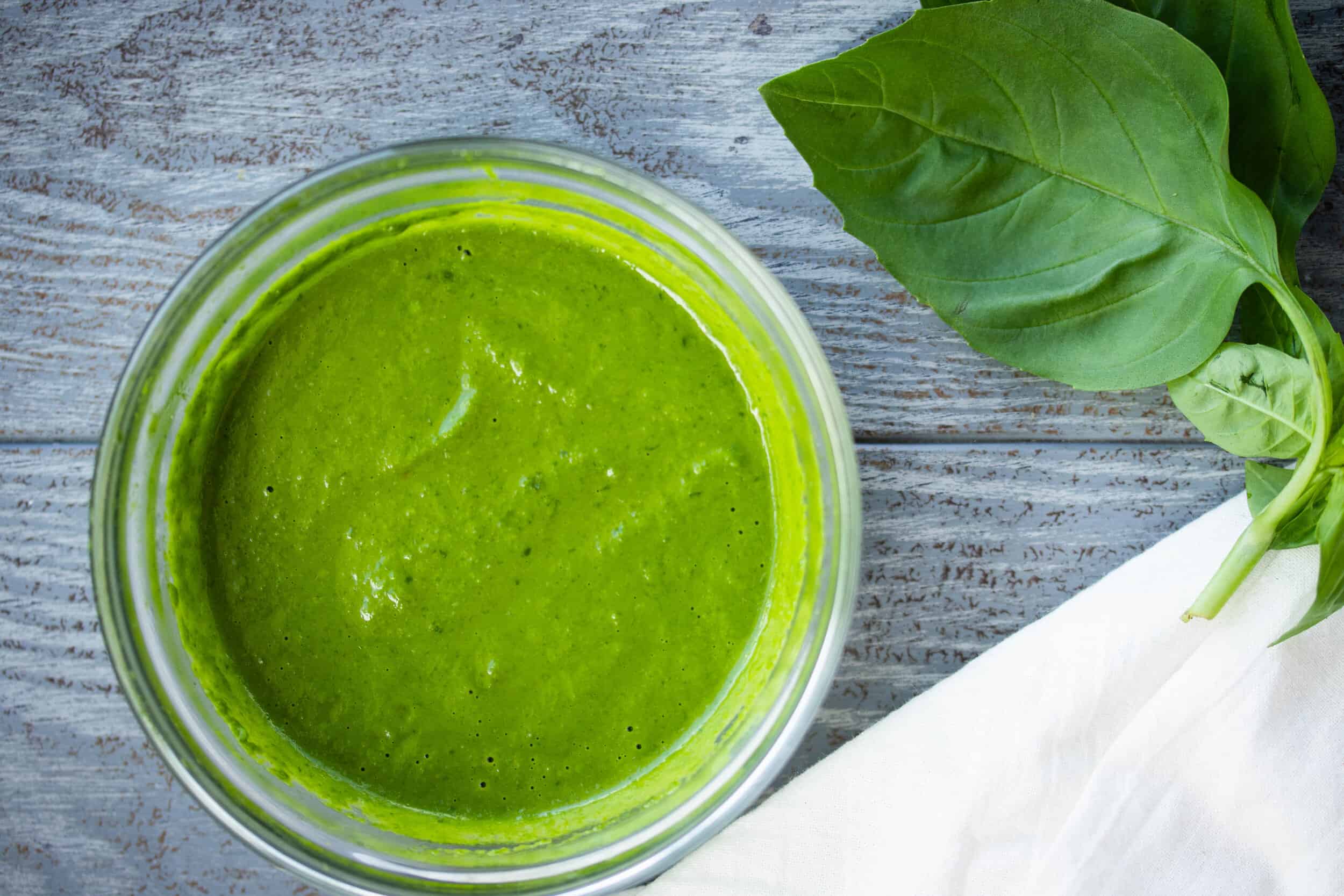 Super Simple Basil Vinaigrette
Makes 1 1/2 cups
Ingredients
3

tablespoons (1.5 ounces)

champagne vinegar

(I have done this with red wine or rice vinegar; it changes the flavor slightly but if you're in a pinch it will work)

6-8

tablespoons

3-4 ounces extra virgin olive oil

*Why the range? It all depends if you like your dressing more tart/vinegar-y or more oily. If you aren't sure, 7 tablespoons is a good place to start. Taste and then see. P.S. Don't taste with a spoon- dip in a piece of lettuce and taste it.

2

cups

lightly packed basil

(~ 2 ounces basil leaves, which is usually about 2 bunches)

1/2

shallot

roughly chopped

1/2

teaspoon

sea salt

1/4

cup

water
Instructions
Place all ingredients in a blender. Blend until completely smooth.

. Store in fridge for up to 8 or so days. While i haven't had issues with this thickening up in the fridge, if you find it does, you can add in a touch more oil and let it sit out for about 10 minutes before using.
Notes
Now that you have this great dressing, what should you have it with? Here are two of my favorite combos with the dressing:
Peach, Blueberry, & Arugula Salad: A refreshing and interesting twist of ingredients here.
Tomato, Cucumber, Pepper, & Lettuce Salad: A more traditional take on a salad; basil pairs well with all these veggies. Add in some cheese or pine nuts for a kick.
Arugula & Freshly Shaved Parmesan: Super simple side salad for any dinner. Minimal prep. Luckily this dressing is bold enough you can get anyway with almost no ingredients in this salad.