The title of this recipe explains itself. Even when I think about branching out and look up different salad dressings to change it up, I always come back to this one. It's just so foolproof and reliable, not to mention easy to make. Throw everything in a blender, let it do its job, and you're done in thirty seconds.
Although most traditional salad dressings are made with a 3:1 ratio of oil to vinegar, I prefer to be closer to a 2:1 (and sometimes even 1:1) ratio. Obviously, the ratio changes the dressing's nutrition- less calories and fat- and taste- a tarter and stronger flavor. Everyone has their own preference here, so my recommendation is to use the traditional 3:1 ratio (and my 2:1 ratio) as a baseline tool, not a non-negotiable rule. Play around with it to find a ratio you like, then take note and use this ratio for other salad dressings too.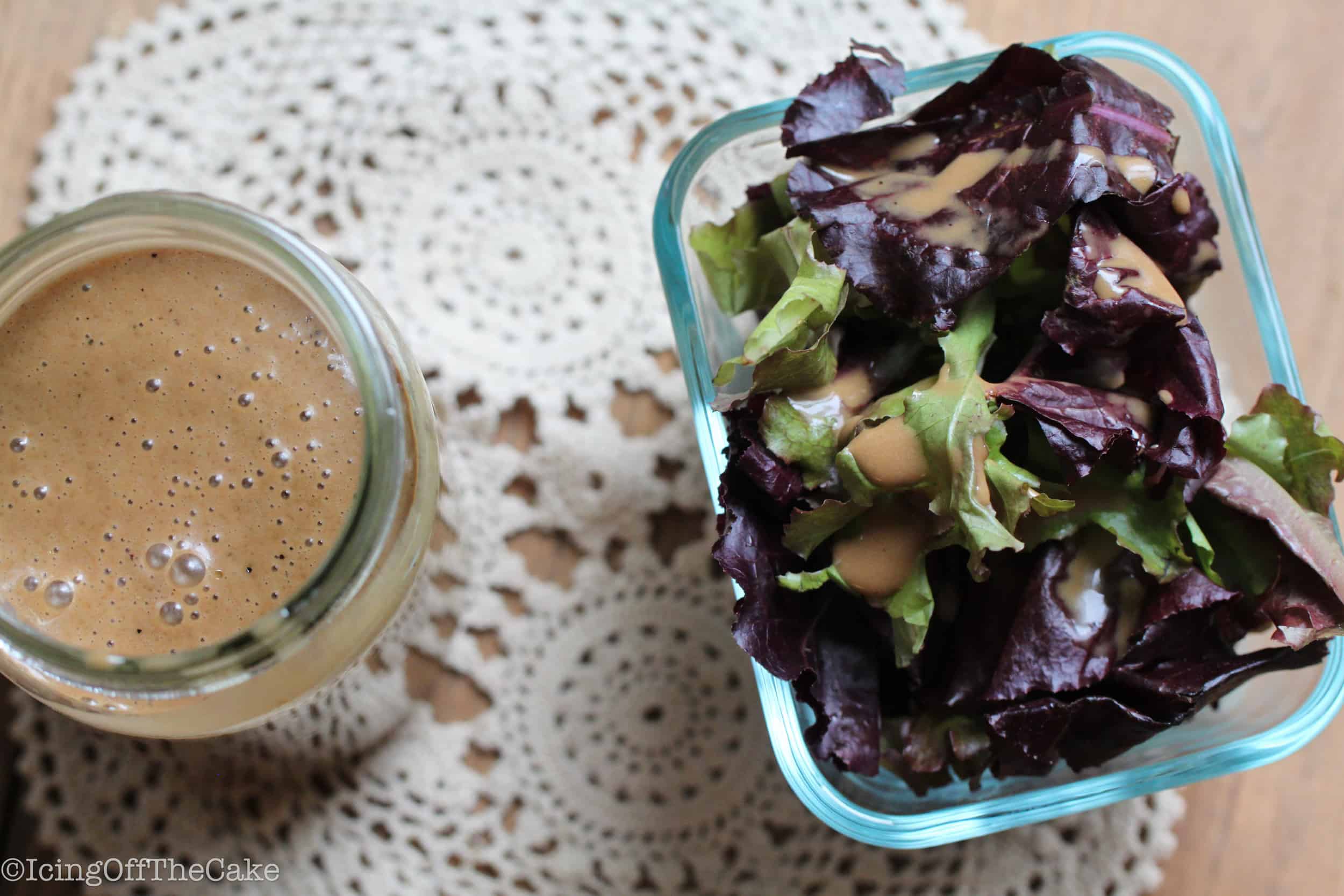 Go-To Balsamic Salad Dressing
To make this more of a "maple balsamic" dressing–a general crowd pleaser–add in an extra tablespoon or two of maple syrup.
2

tablespoons

balsamic vinegar

1

tablespoon

apple cider vinegar

6

tablespoons

extra virgin olive oil

1/2

teaspoon

dijon mustard

1-2

teaspoons

maple syrup or honey

,

go for 3 if you want to taste it a bit more and sweeter; go for 1 if you want a more subtle flavor

1/2

teaspoon

sea salt

big pinch black pepper
Mix all ingredients in a blender and blend on high. If you don't have a blender, no worries! Just whisk vigorously in a small bowl. Before serving or storing, taste test the dressing to make sure it is to your liking; it's easy to add more oil, maple syrup, or vinegar. Here's an important tip though: don't test the dressing but trying it on a fork with your finger. Instead, mimic how the dressing will be served: dip a piece of lettuce in the dressing. If you don't do it this way, the acidity of the vinegar will seem much stronger than it actually will be on the salad.

Store in a covered container for up to 2 weeks in the fridge. Shake well before serving.